Retail Hours (10.09.2021):
Monday to Thursday: 11-7
Friday: 11-9
Saturday and Sunday: 11-5
Retail fridge is well stocked with cans and we are doing growler fills to boot. Our online shop is open and local shipping is free when ordering 24 or more and using the code KWDELIVERY. You can also order online for curbside pickup.
Our Featured Beer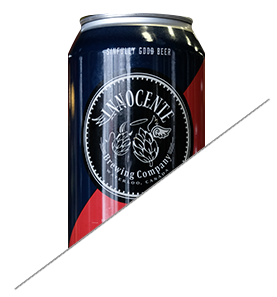 Charcoal Porter
Porter
2015 Canadian Brewing Awards Gold Medal Winner and our first collaboration brew with Beertown. This medium-bodied porter gives notes of roasted barley, coffee, and chocolate, with a crisp finish.
5.0% | 21 IBU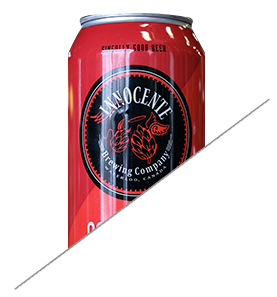 Conscience
American IPA
This IPA gives notes of mango, melon, and aggressive pine flavours. It pours a deep gold in colour, with a dry resinous finish.
5.7% | 80 IBU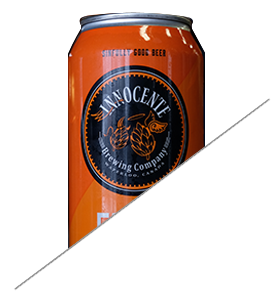 Fling
Golden Ale
This easy-drinking Golden Ale gives floral and spicy notes on the palate, with aromas of grapefruit and orange sorbet on the nose.
5% | 25 IBU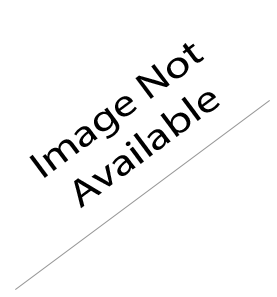 On Trial: Crown v. Crystal
Blonde/Pale Ale
A child of the 80s, Crystal is the half-sister of Mt. Hood and a descendant of German Hallertau. Bred in 1983 to replace Hallertau hops which were hard to grow in North America, Crystal has become one of the most widely utilized hops across Canada and the US. Crystal's aromas are reminiscent of a long walk through the forest, strong floral, woody and grass notes are mixed with hints of spice and stone fruit. The crystal hops used here were grown just north of Fergus, Ontario by Dean Workman at CanAussie Farms. The unique terroir of Dean's farm lends to accentuate the floral and grass notes of Crystal. Crown v. Crystal is the first in a new beer series here at Innocente; On Trial. This summer pale comes in at 5.6% ABV and 25 IBU, and is crisp and flavourful with earthy, floral and grassy notes from the local Crystal hops, as well as hints of herbs and spice. Pairs well with summer weather. The Innocente On Trial series is meant to showcase a single hop in all its glory and we think, with Crown v. Crystal, we've locked Crystal up and thrown away the key!
5.6 | 25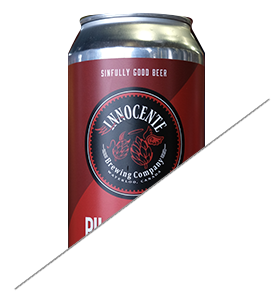 Pils-Sinner
German Pilsner
A traditional-style German Pilsner that gives stone fruit on the nose, citrus and tangelo/pomelo on the palate, and finishes dry and slightly bitter. Sharp, crisp and clean.
4.9% | 30 IBU